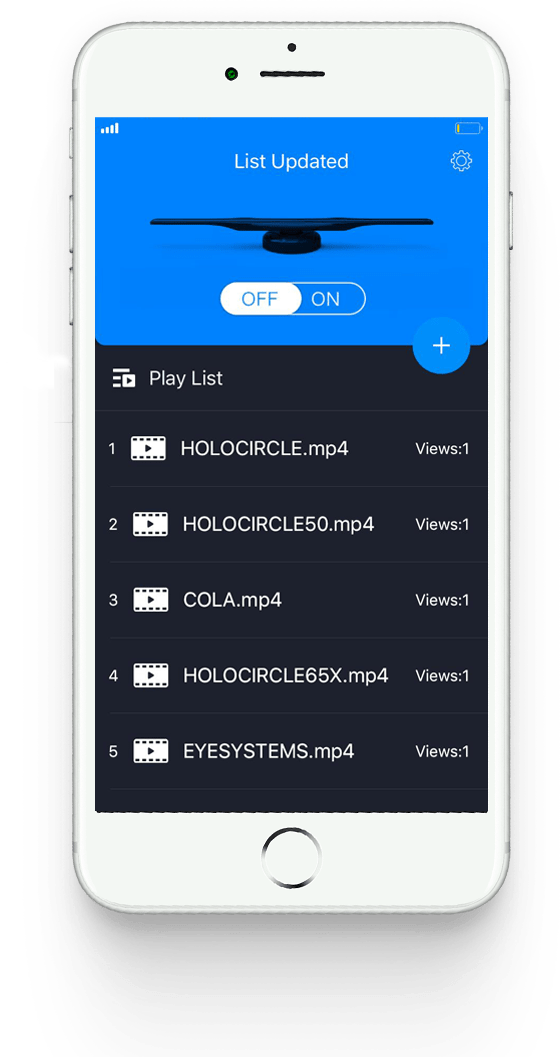 Holoapp
Everything
you need
for the
Holocircle!
With the HoloApp you can easily operate the Holocircle and change content using your smartphone.
The Holocircle is a great opportunity to present your products in an unprecedented way that your customers will remember for a long time.
Holoapp
Simply practical
Easily import and play MP4 files.
As simple as any display, but 100 times more impressive!