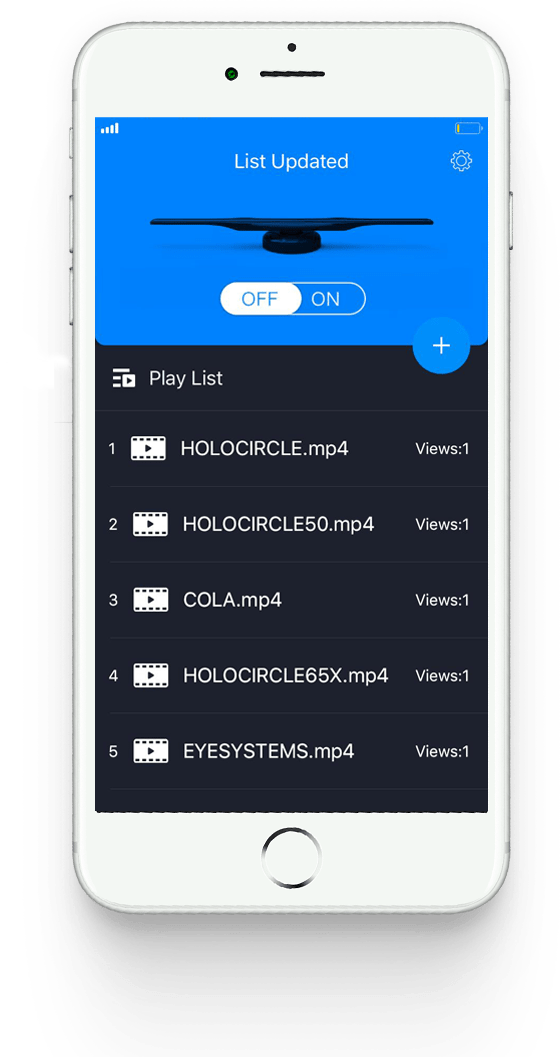 Holoapp
Everything you need for the HoloCircle!
With the HoloApp you can easily control the HOLOCIRCLE and change content with your smartphone.
The HOLOCIRCLE offers an excellent opportunity to show your customers an unprecedented product presentation that your customers will remember for a long time.
Holoapp
Simply practical
Easily import and play back MP4 files.
As easy as any display, but 100 times more impressive!